FREE DOMESTIC SHIPPING ON ALL ORDERS FOR A LIMITED TIME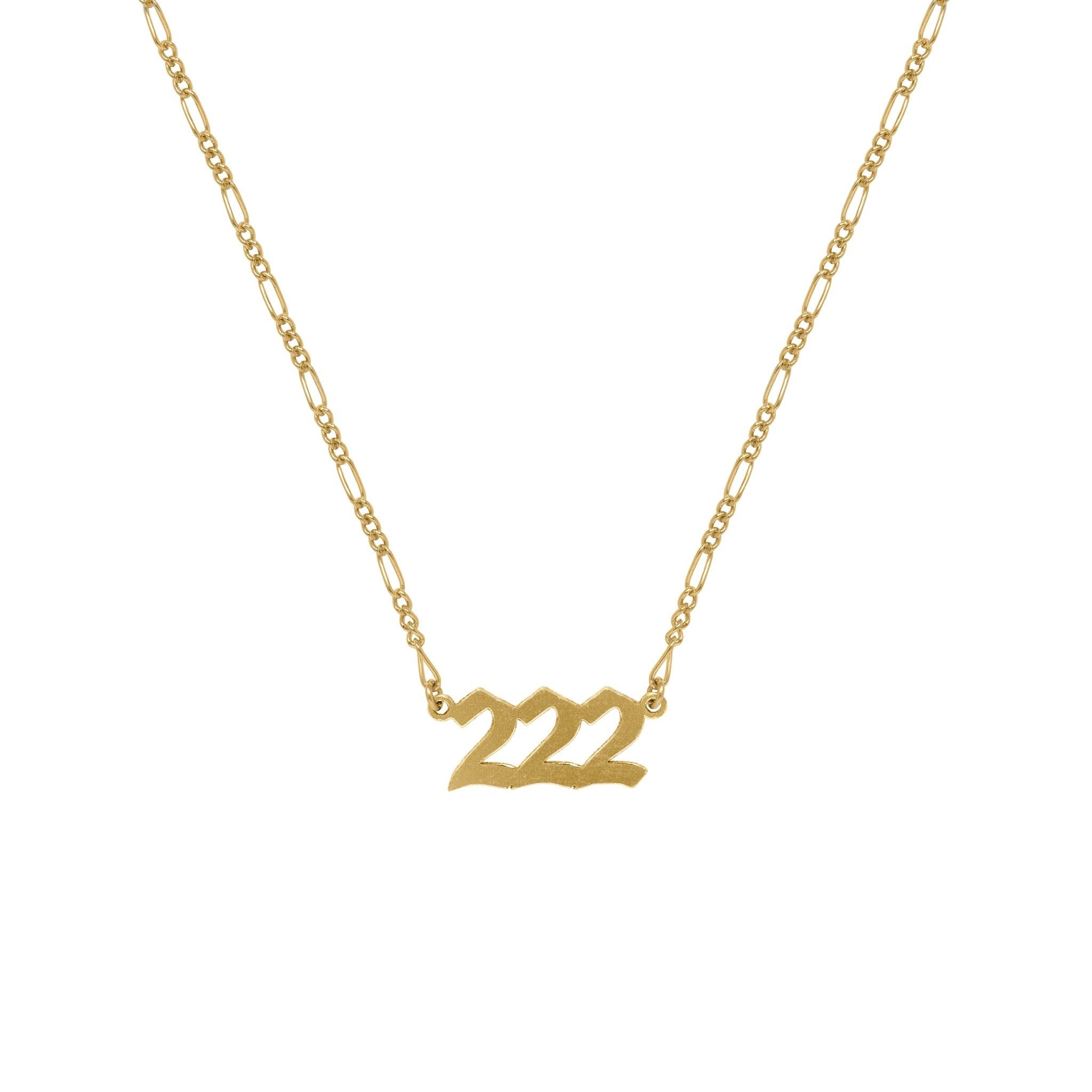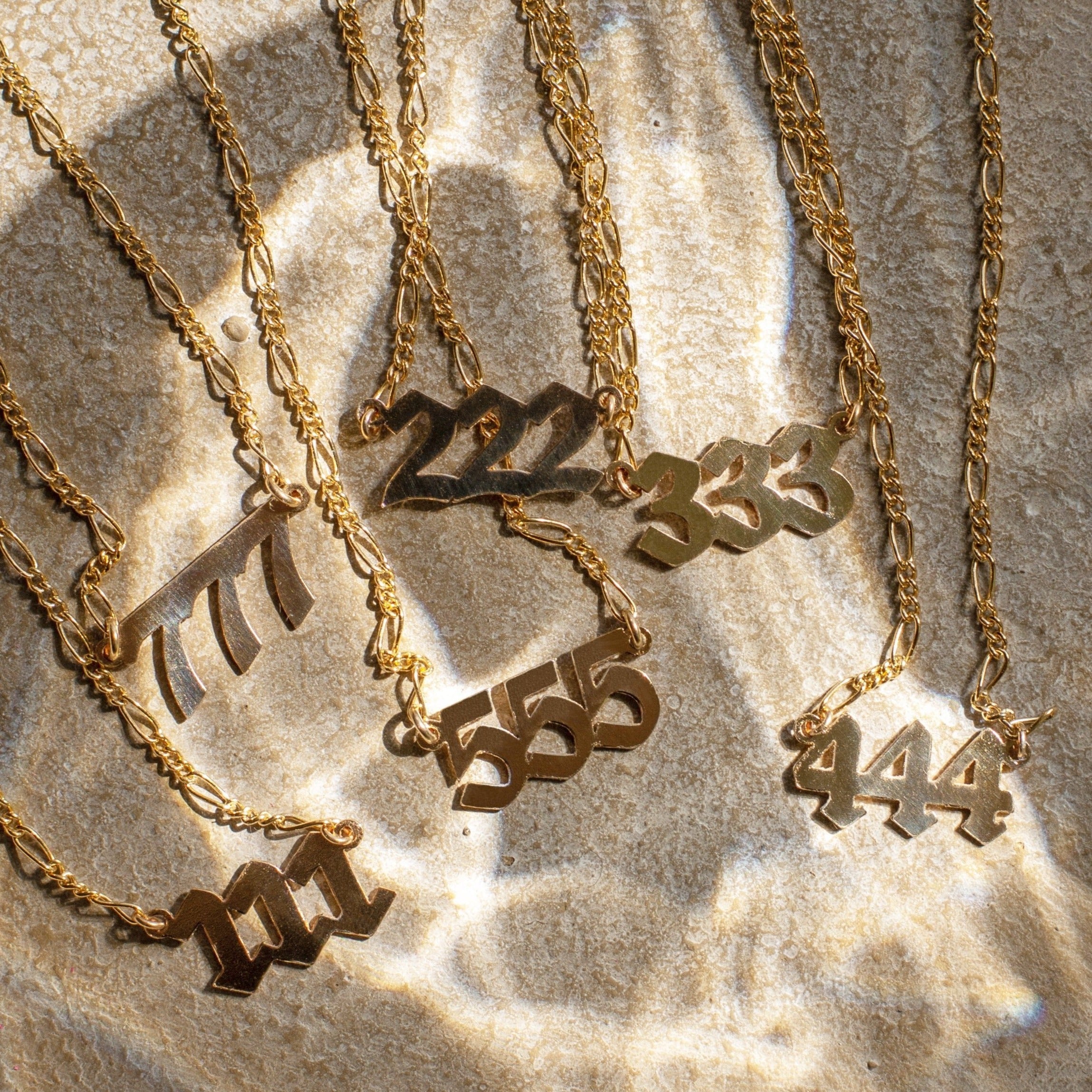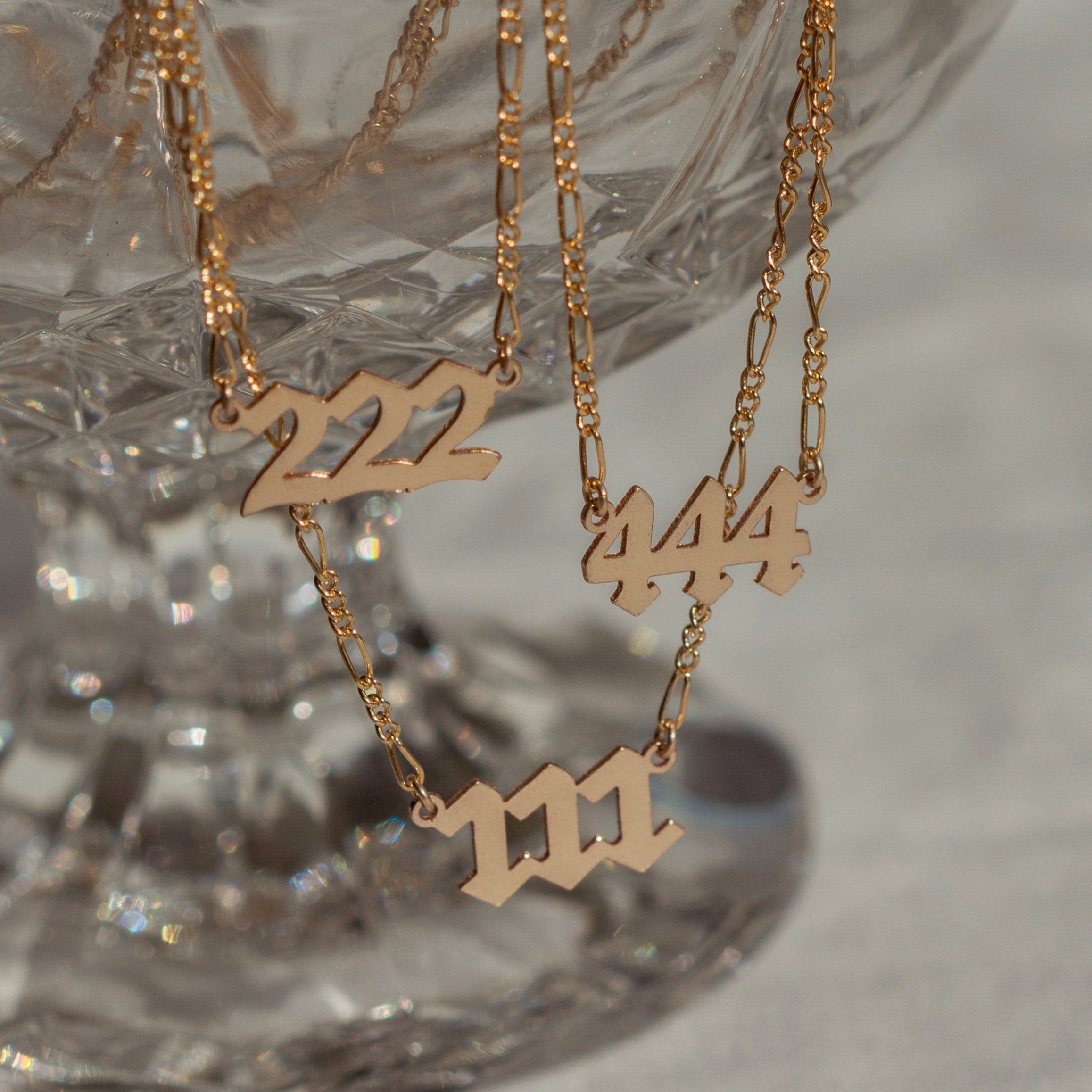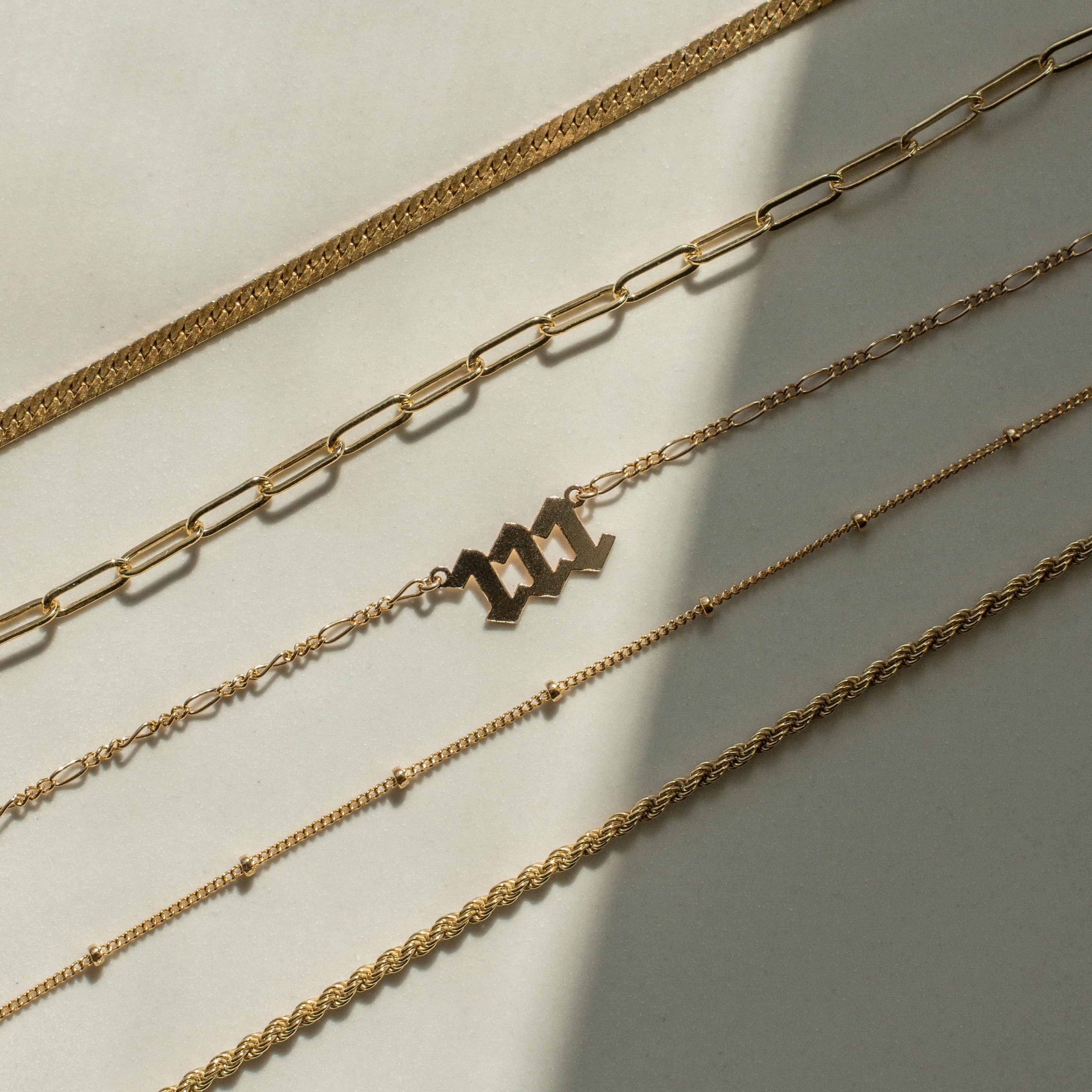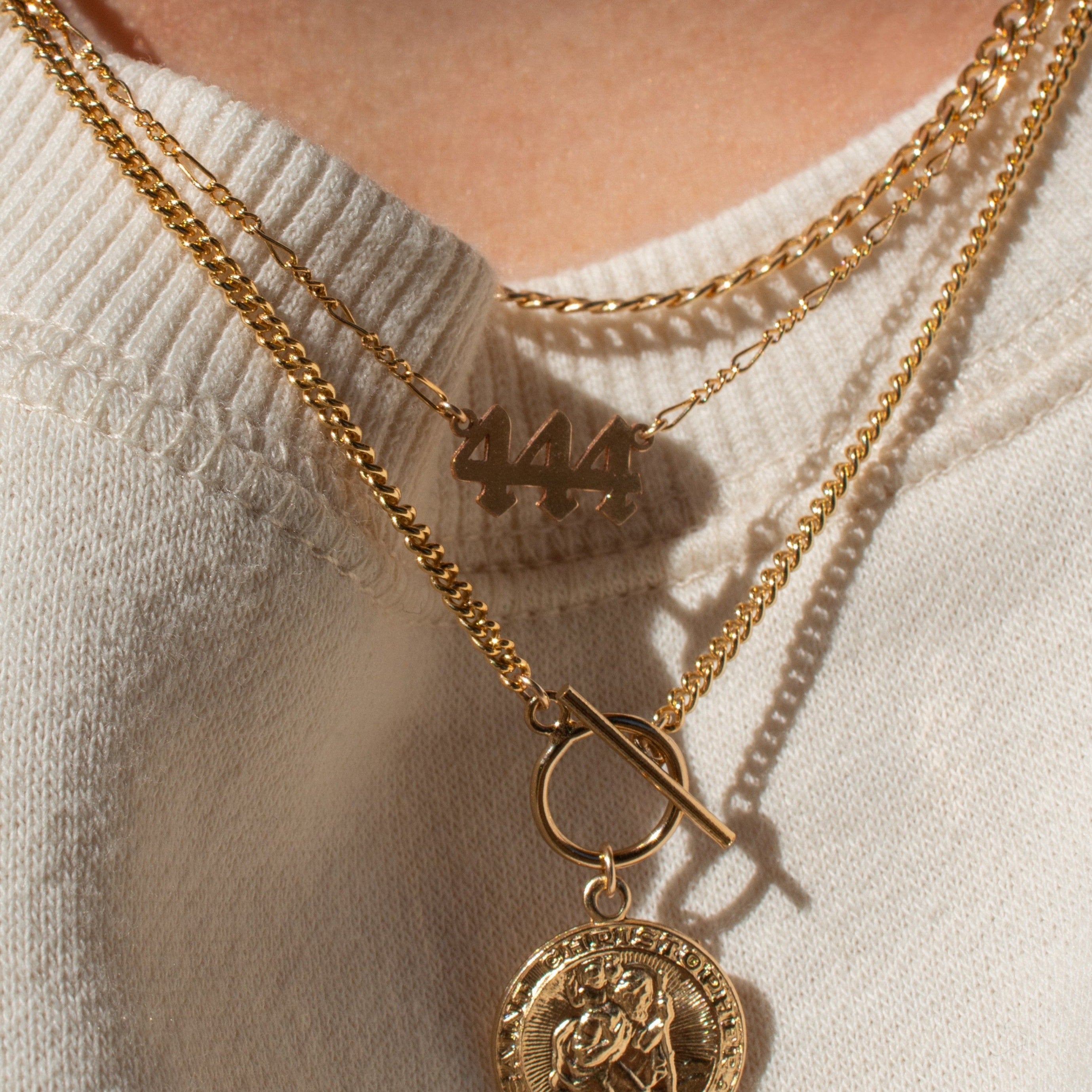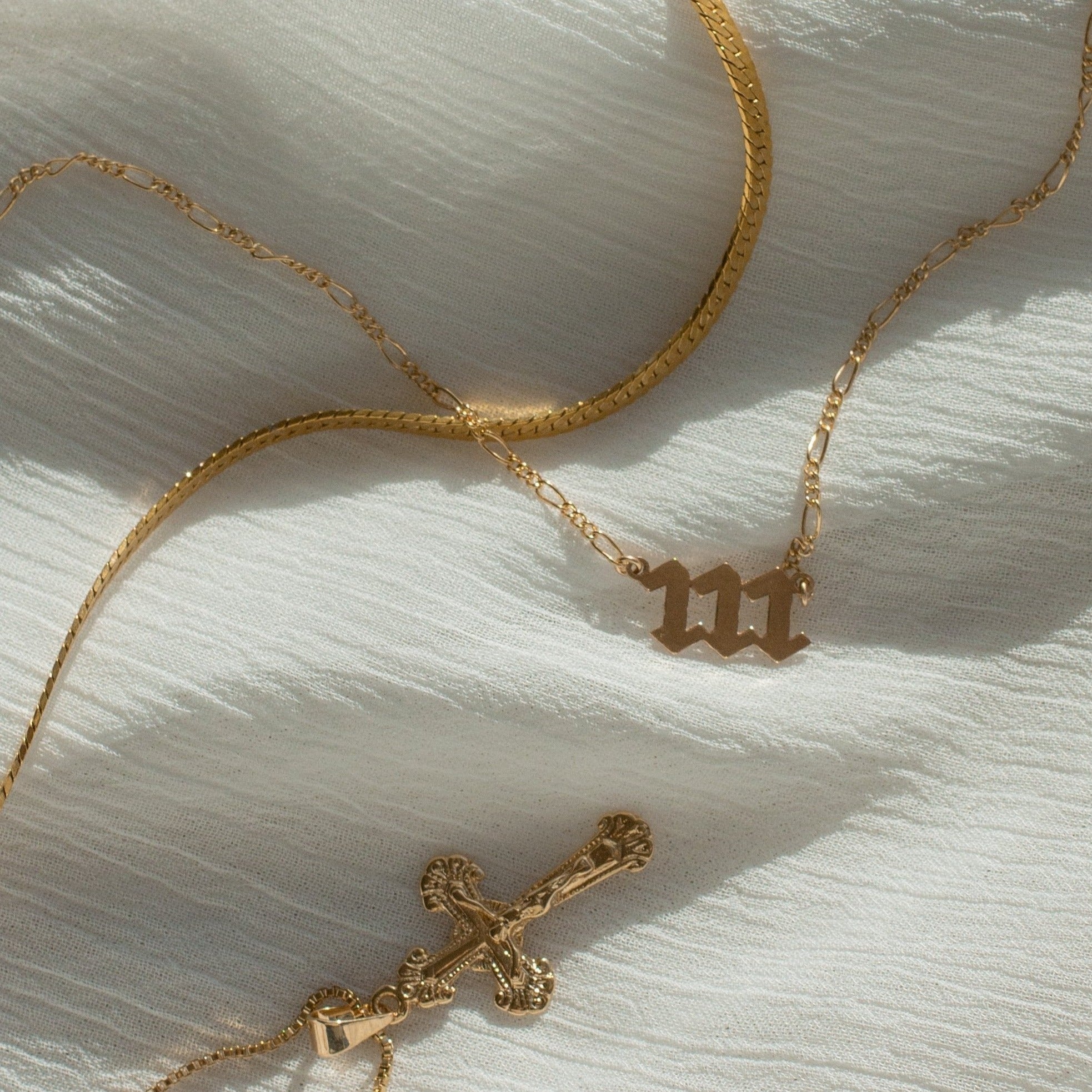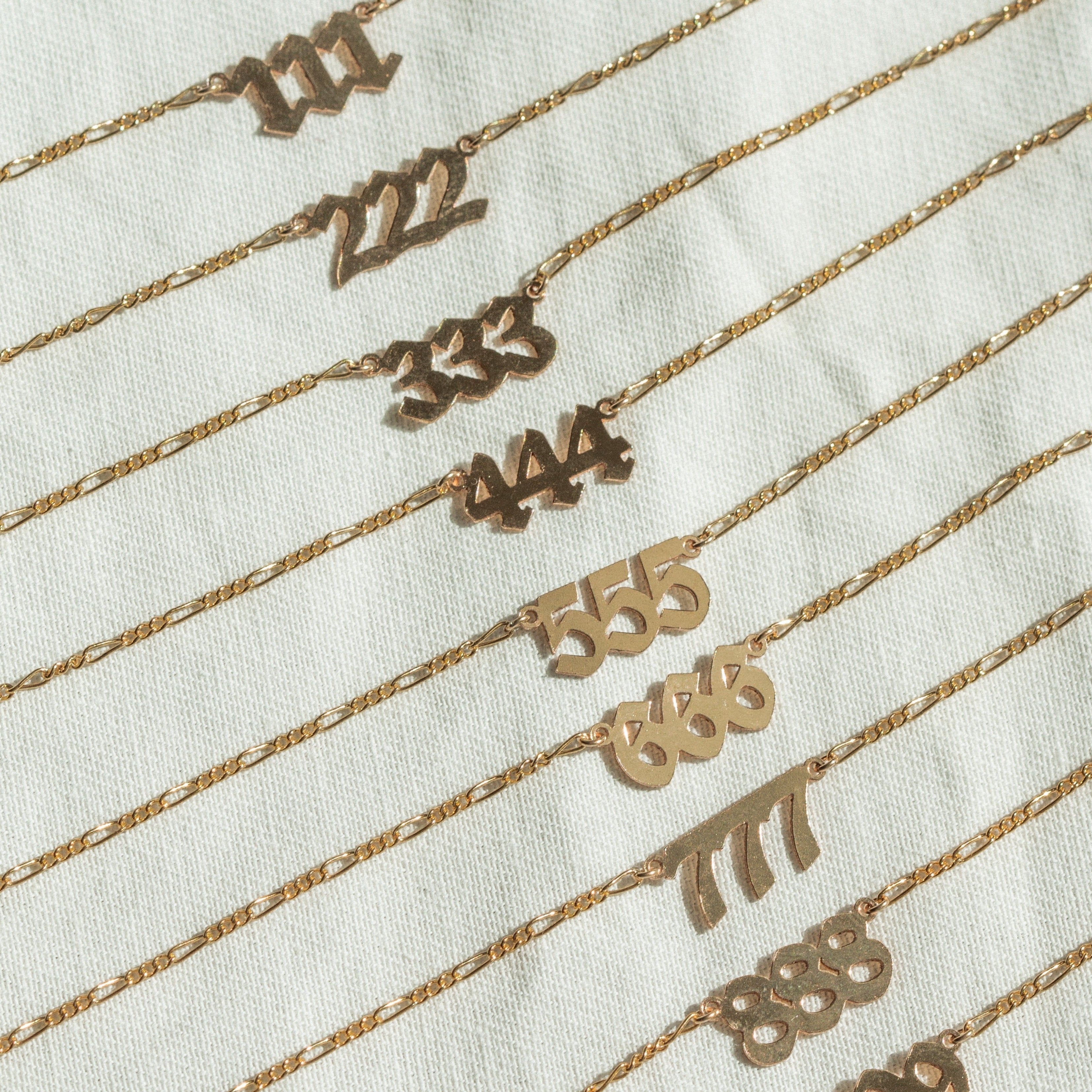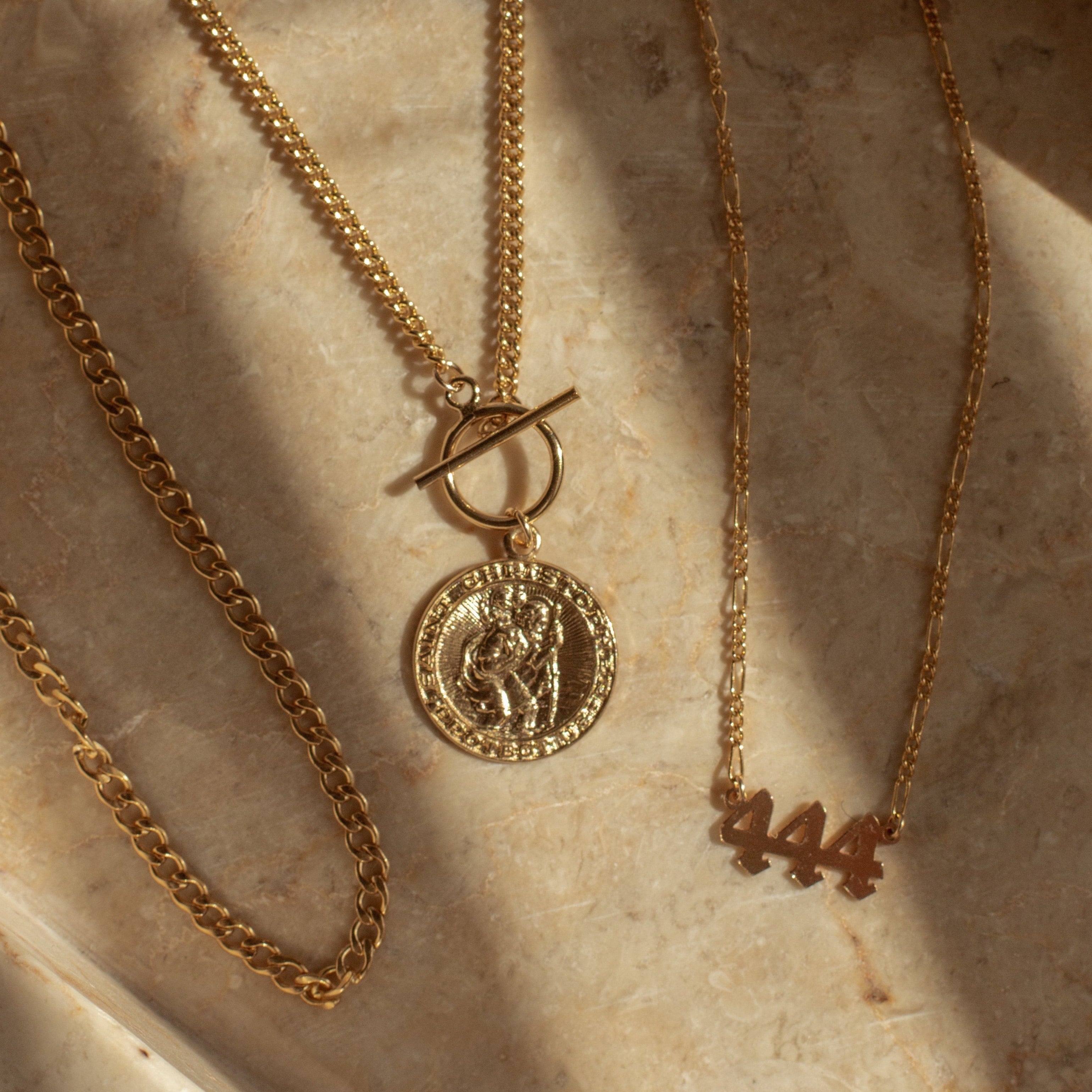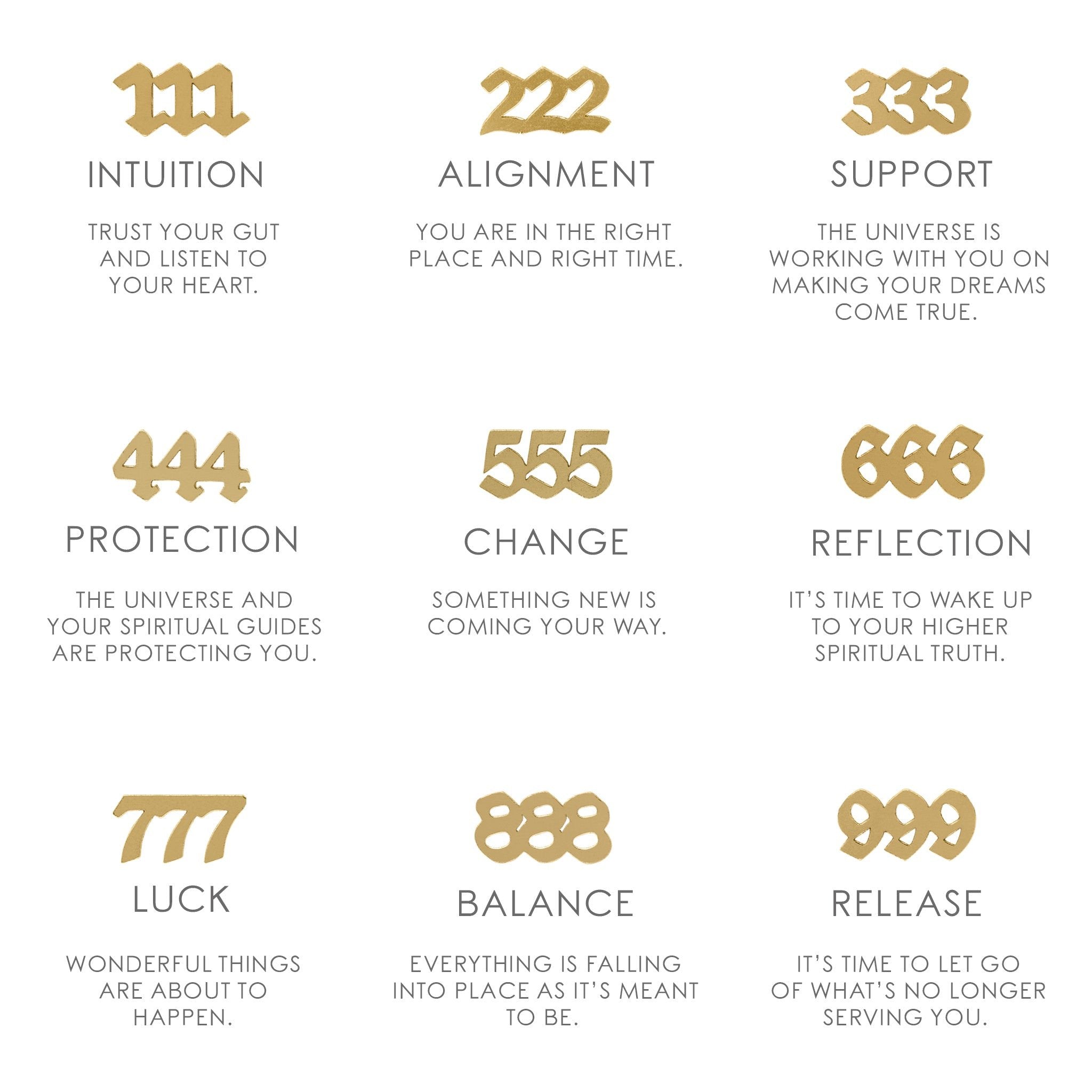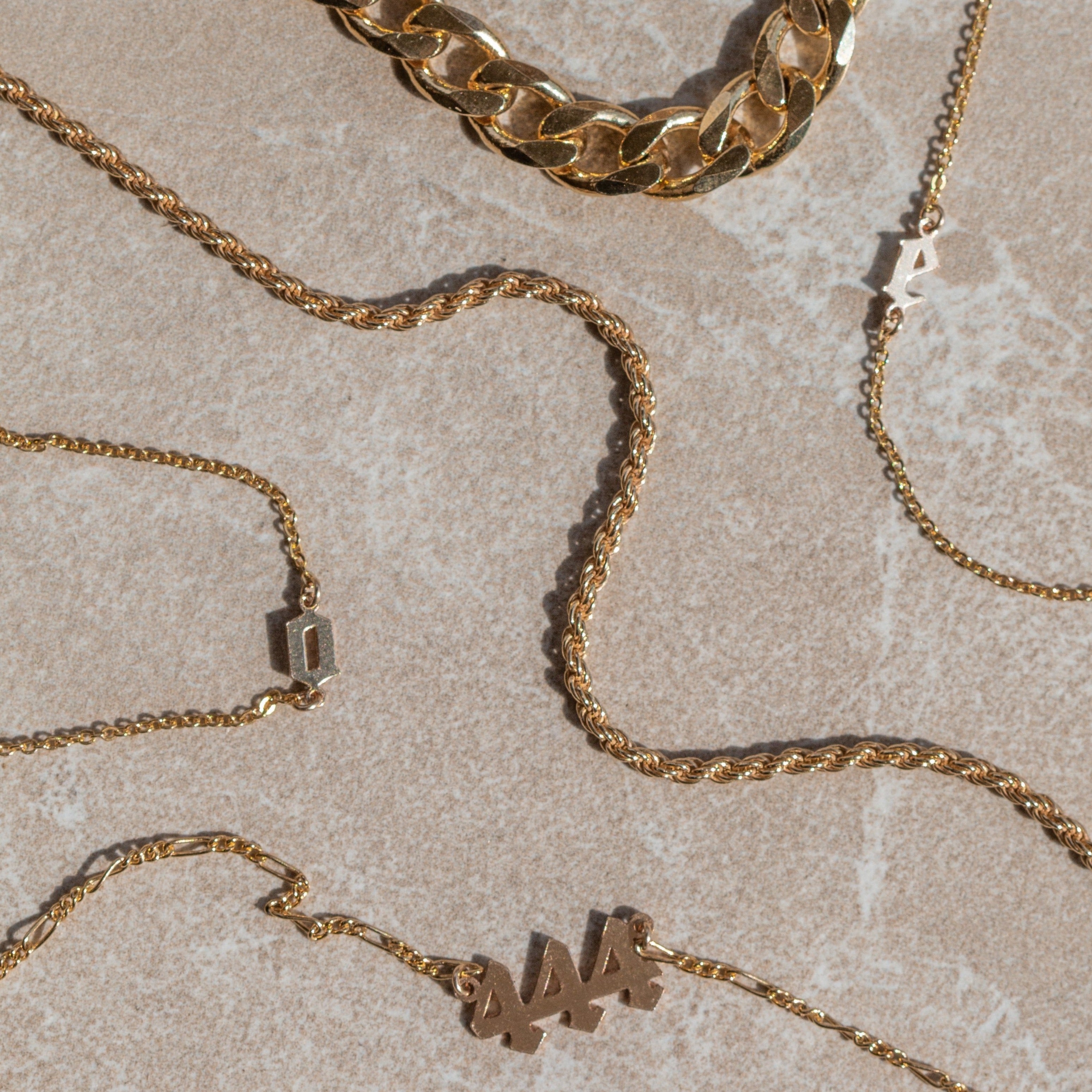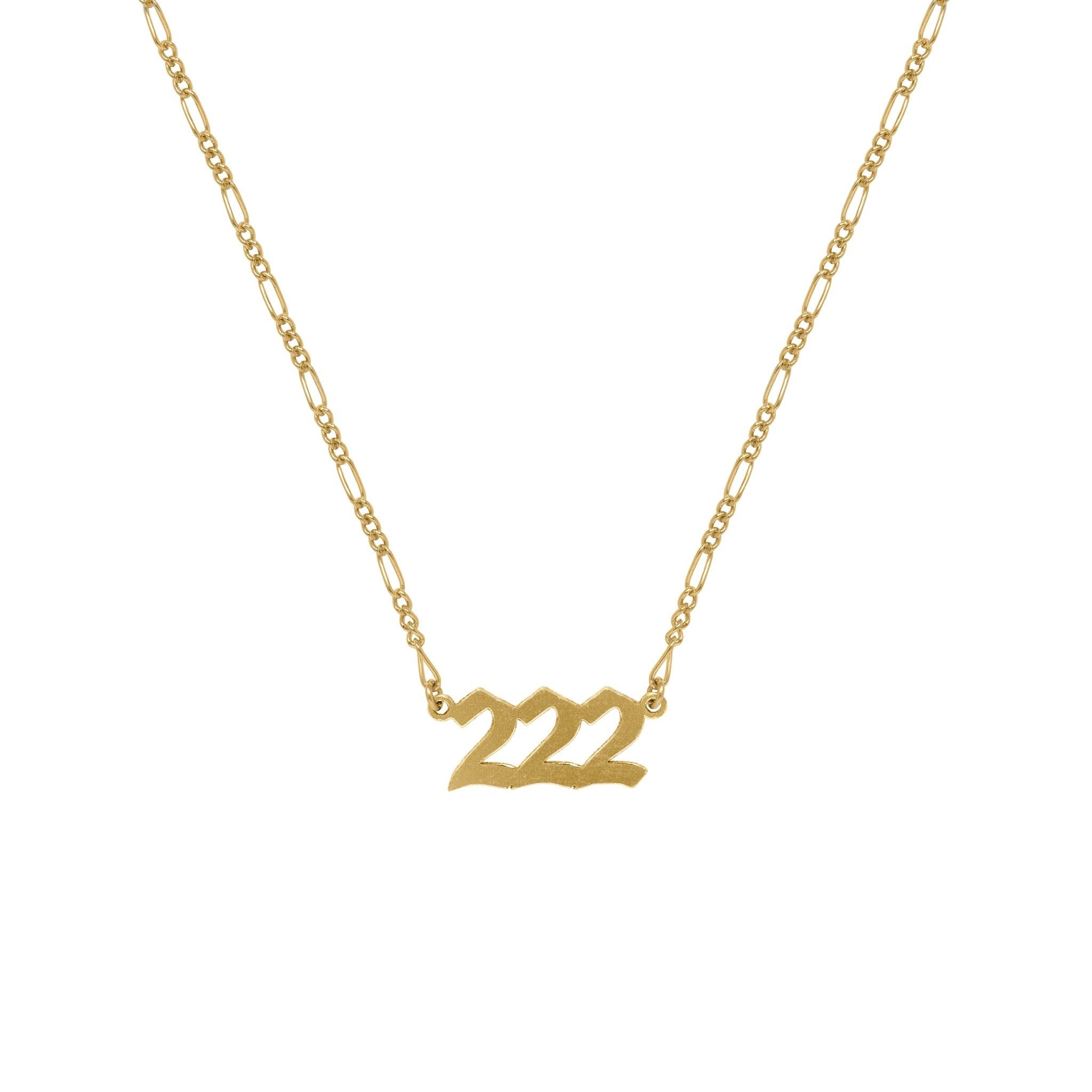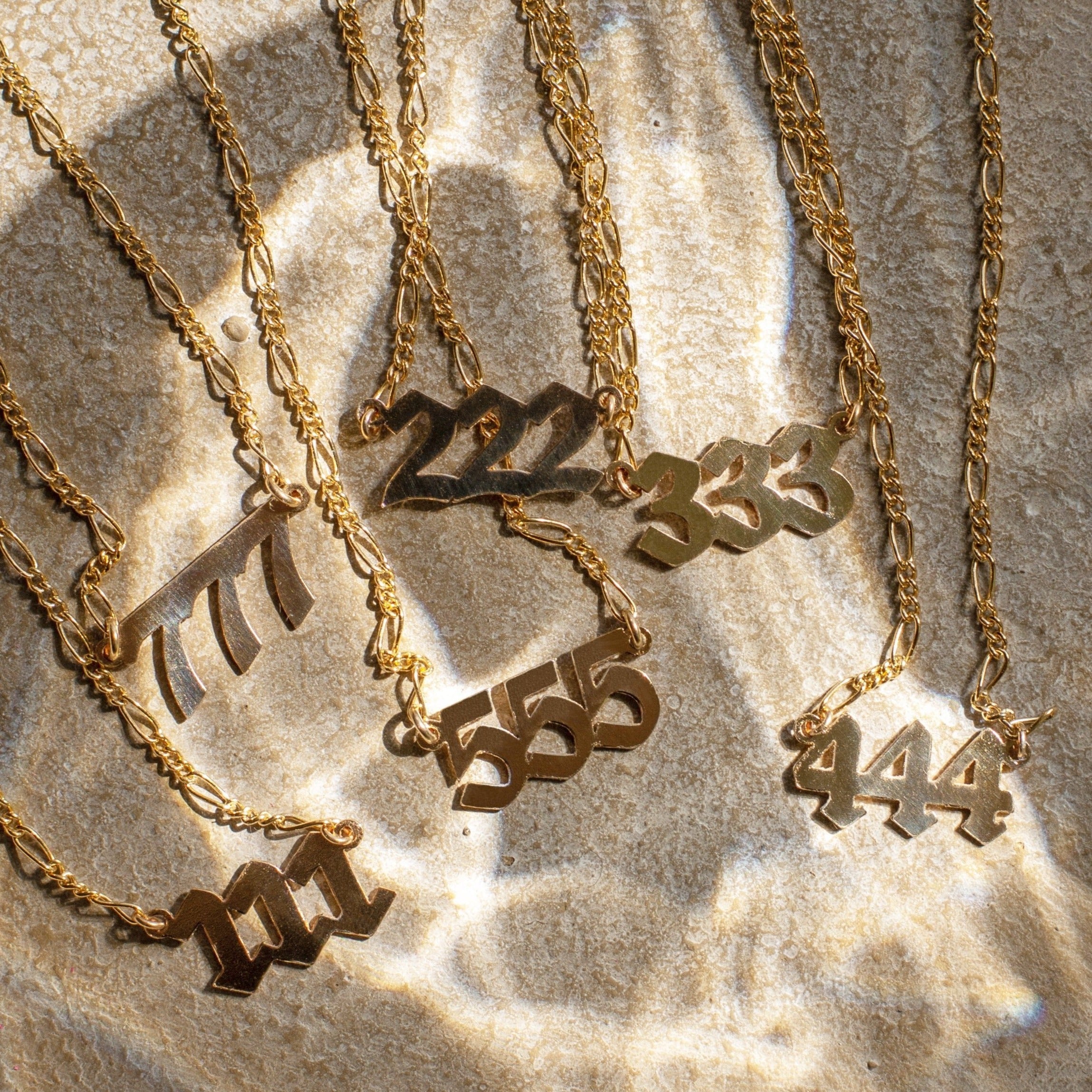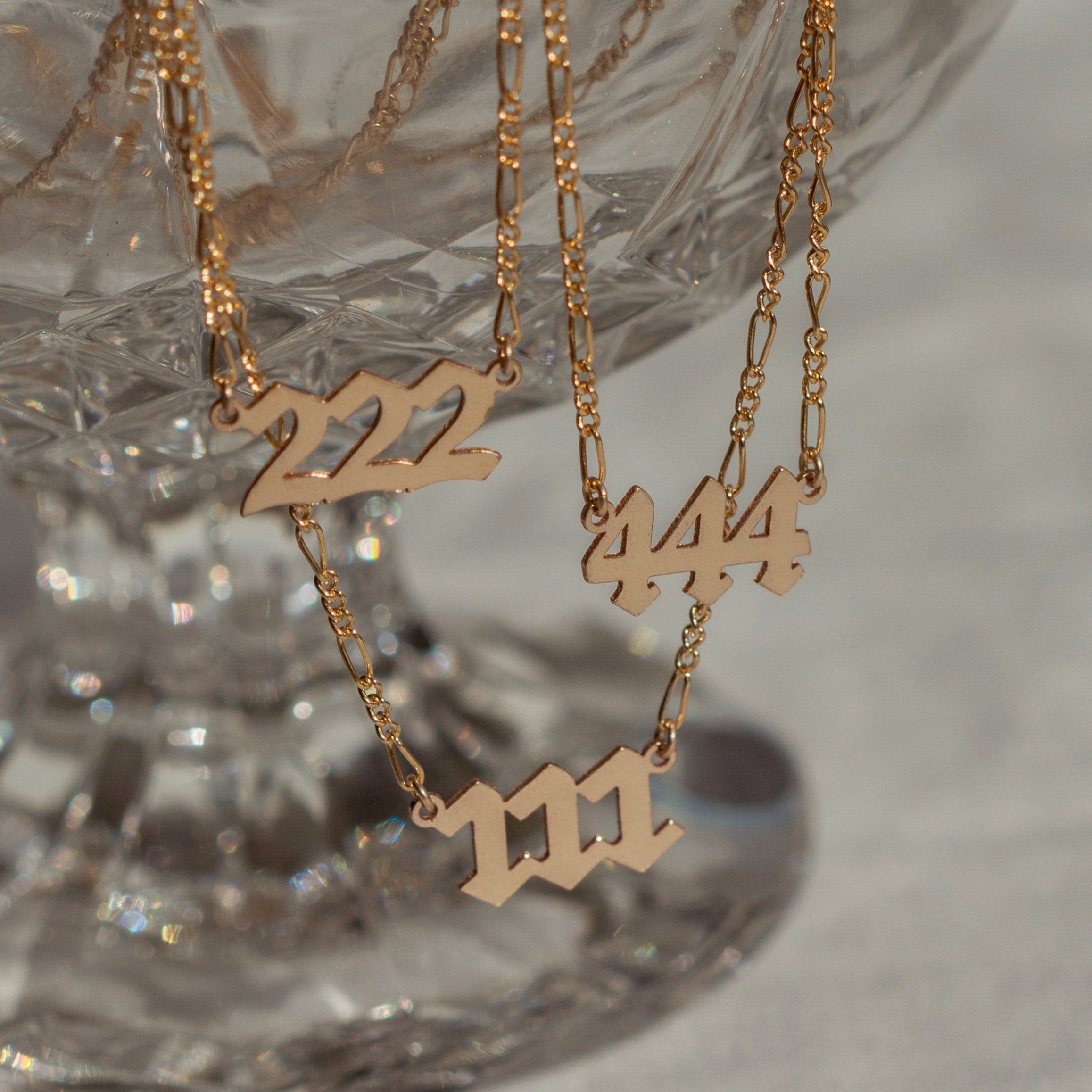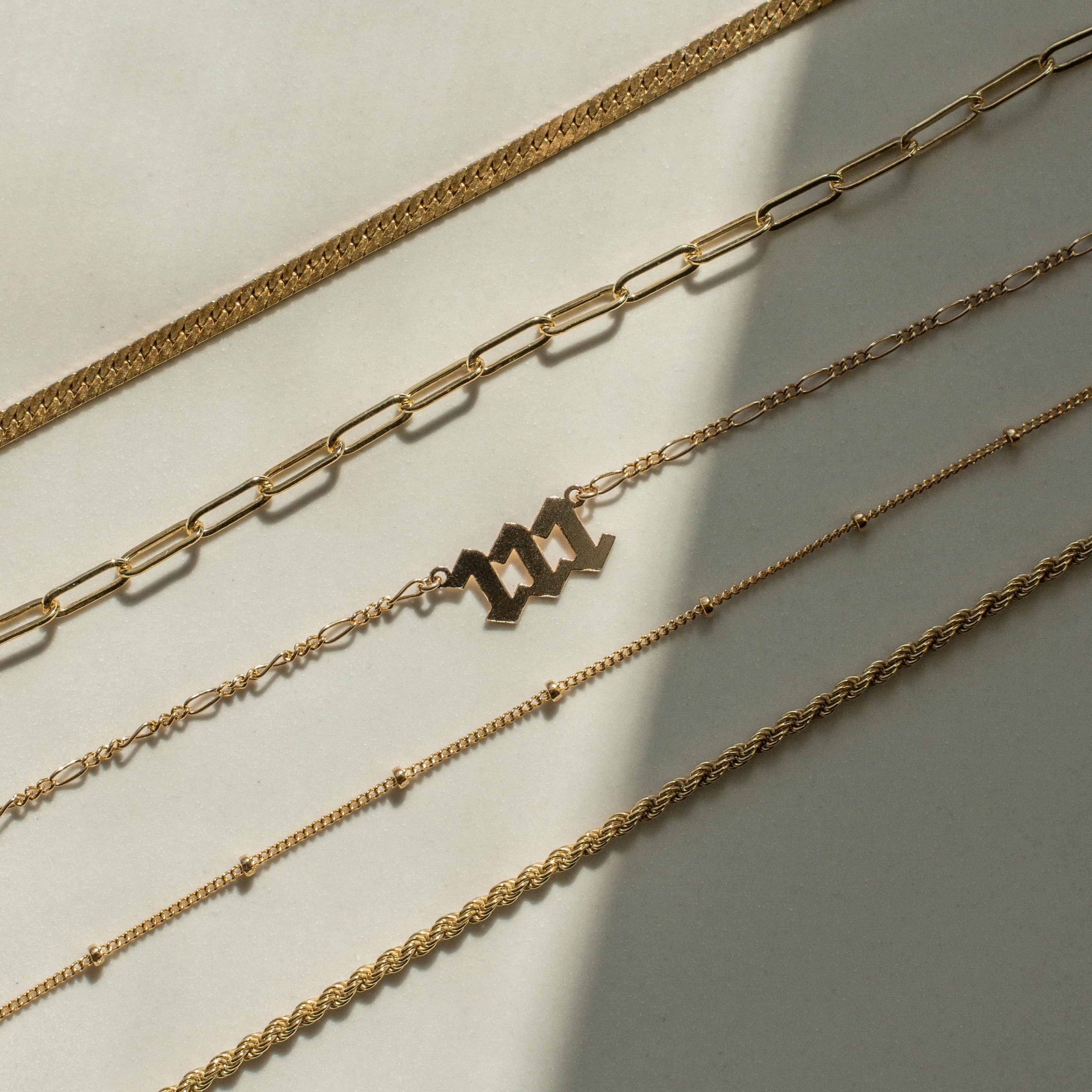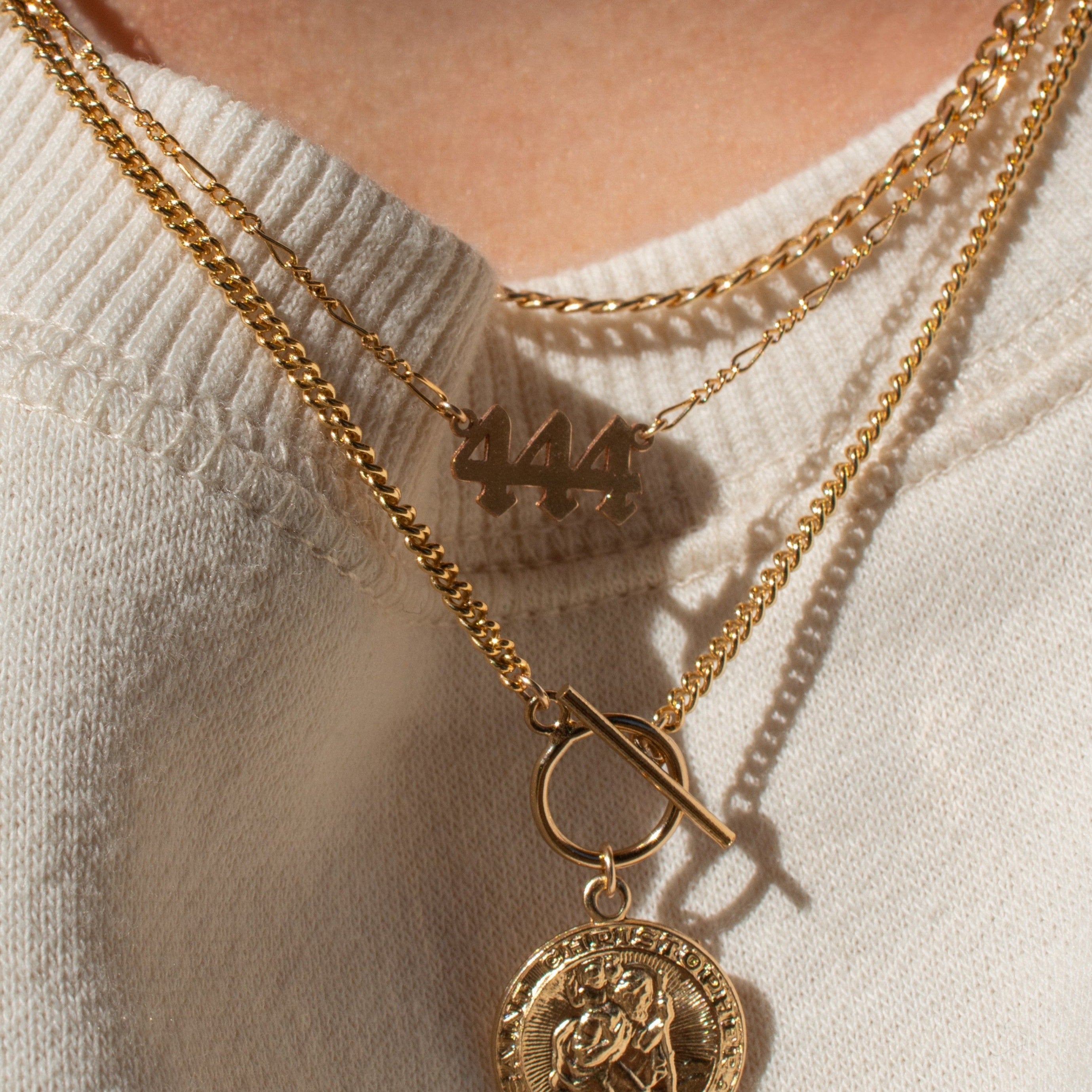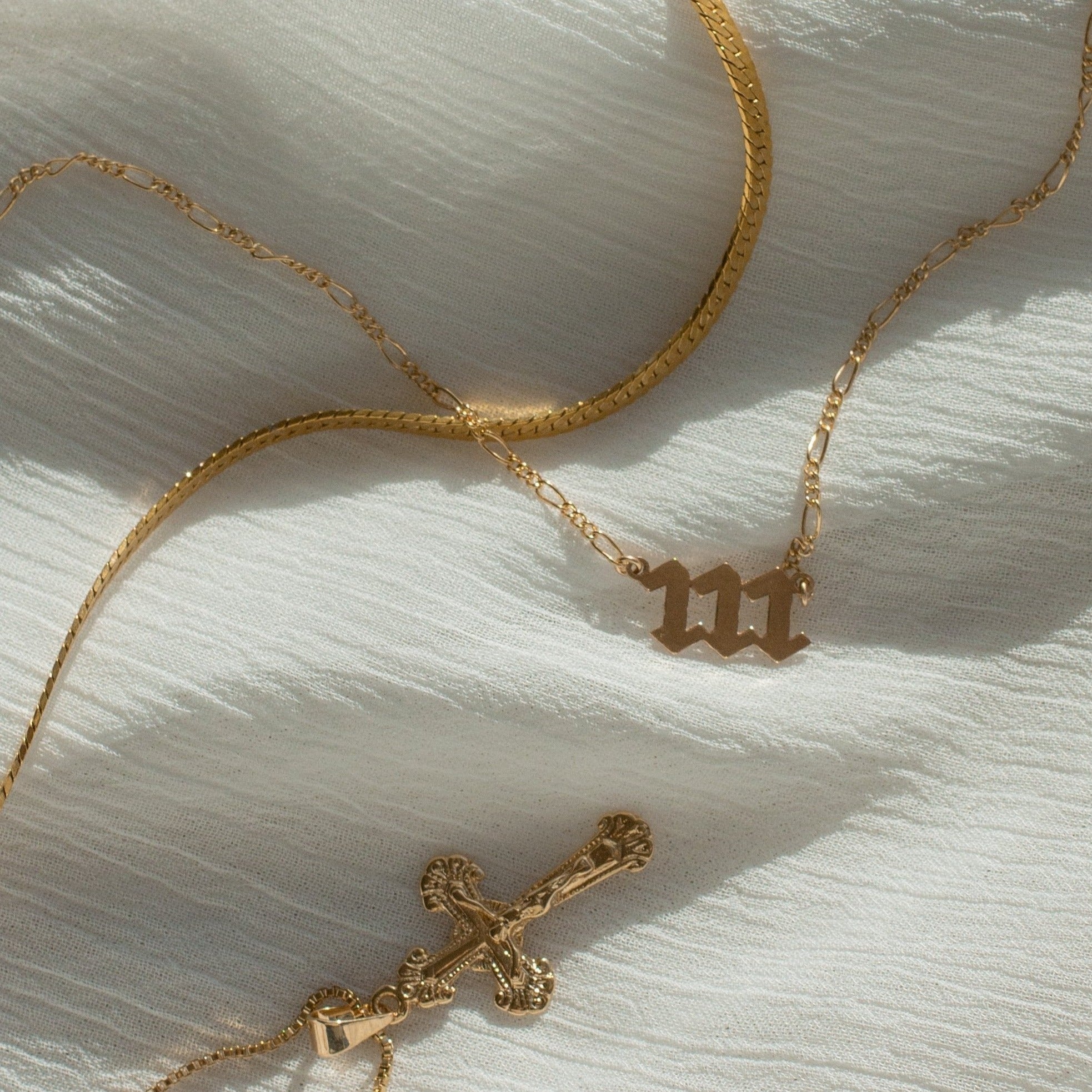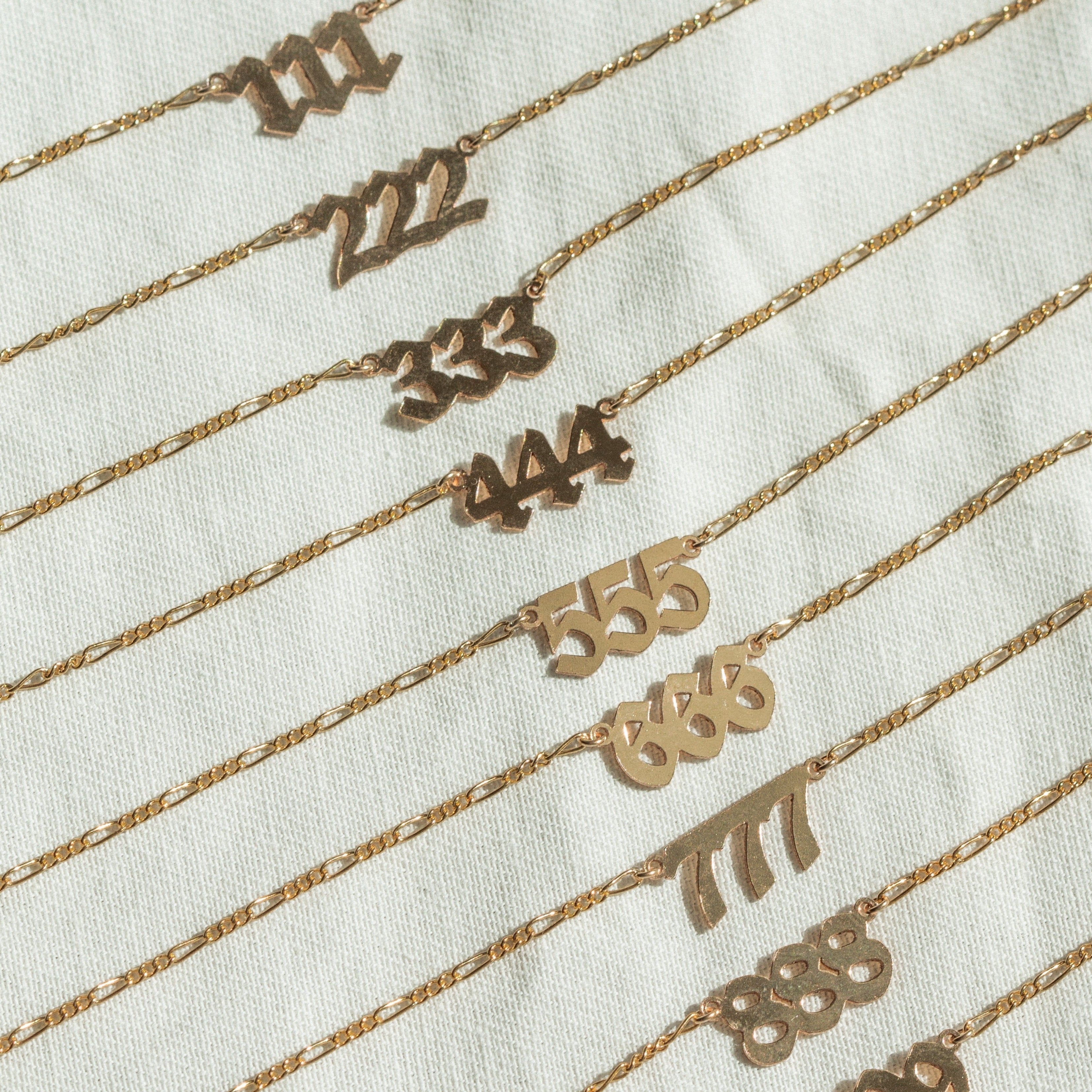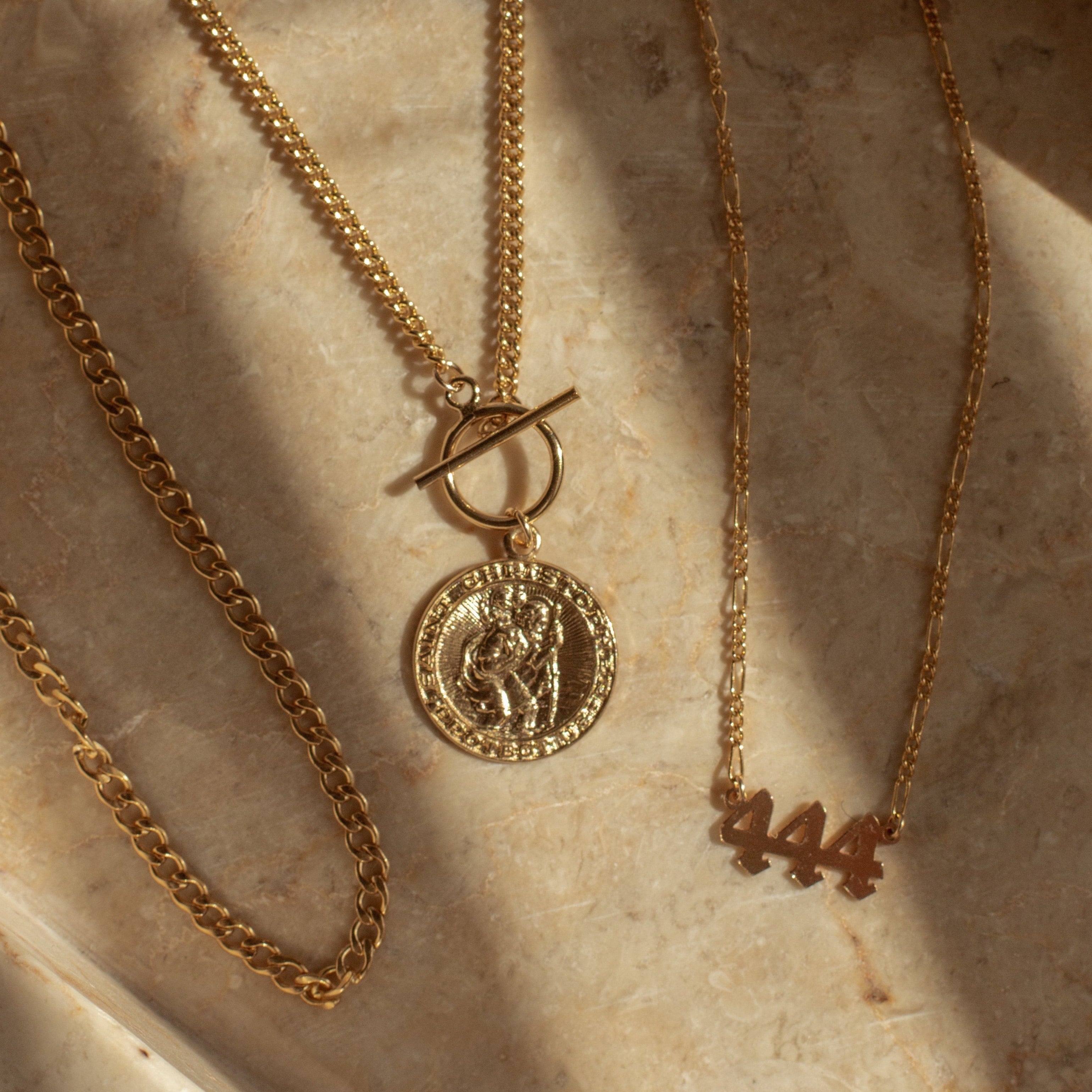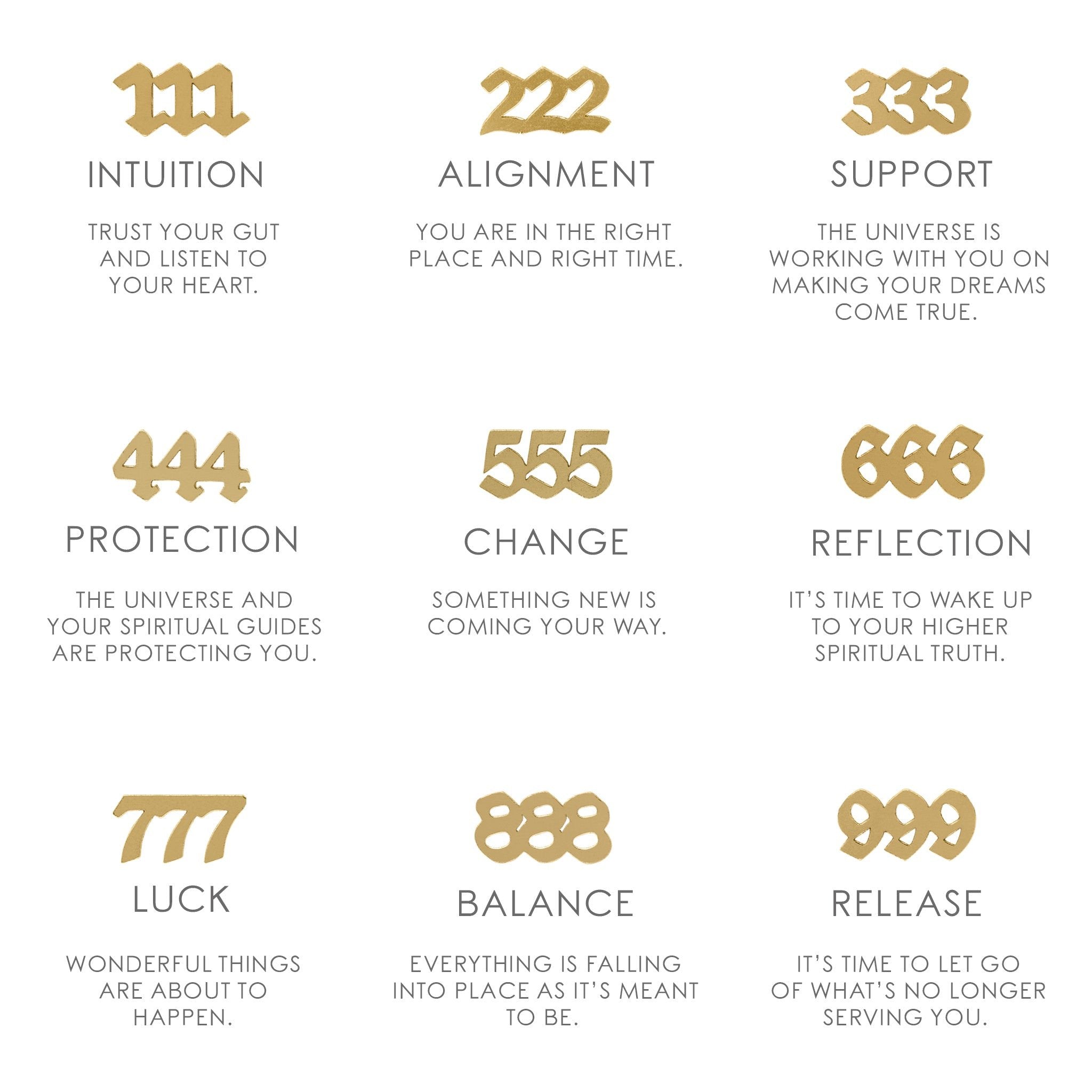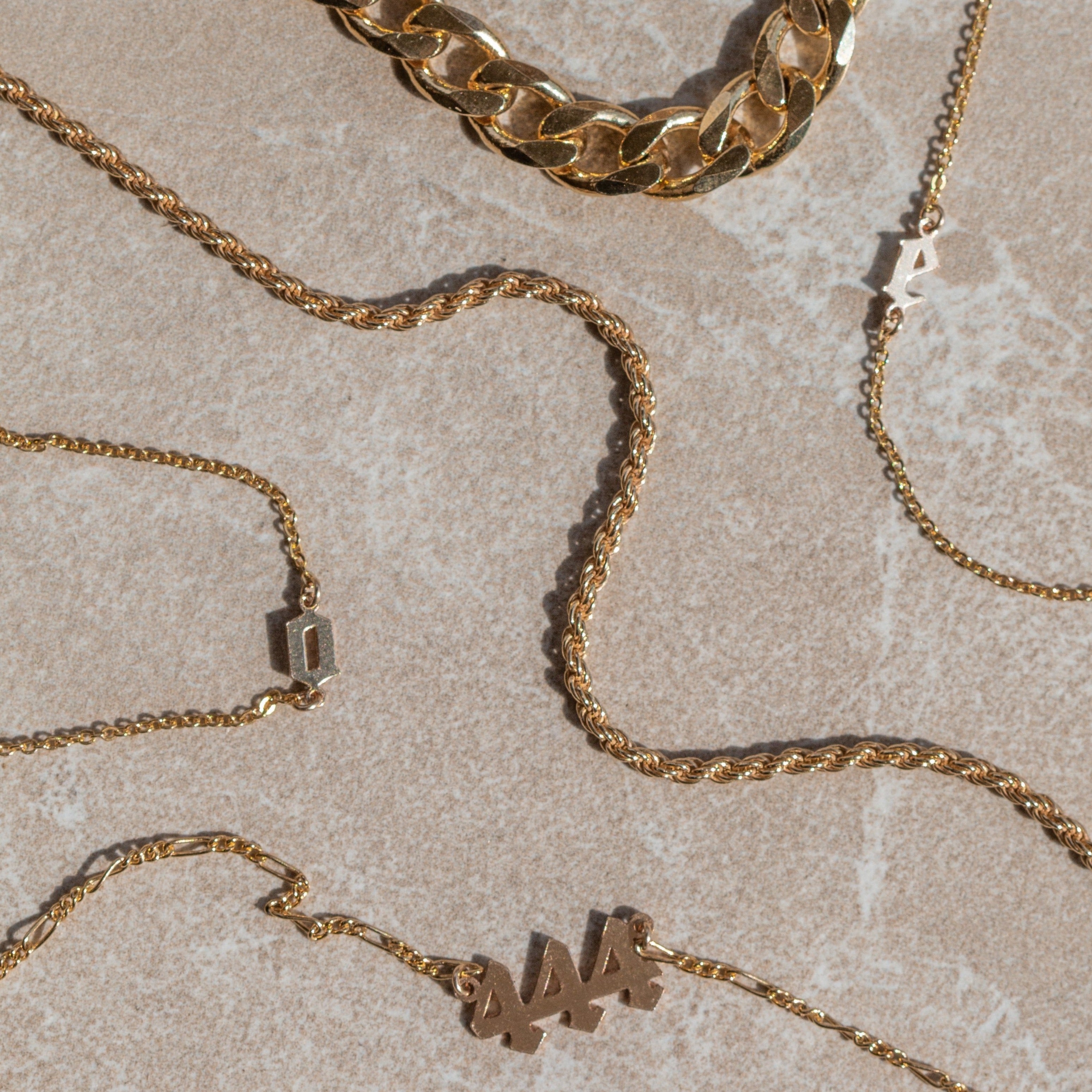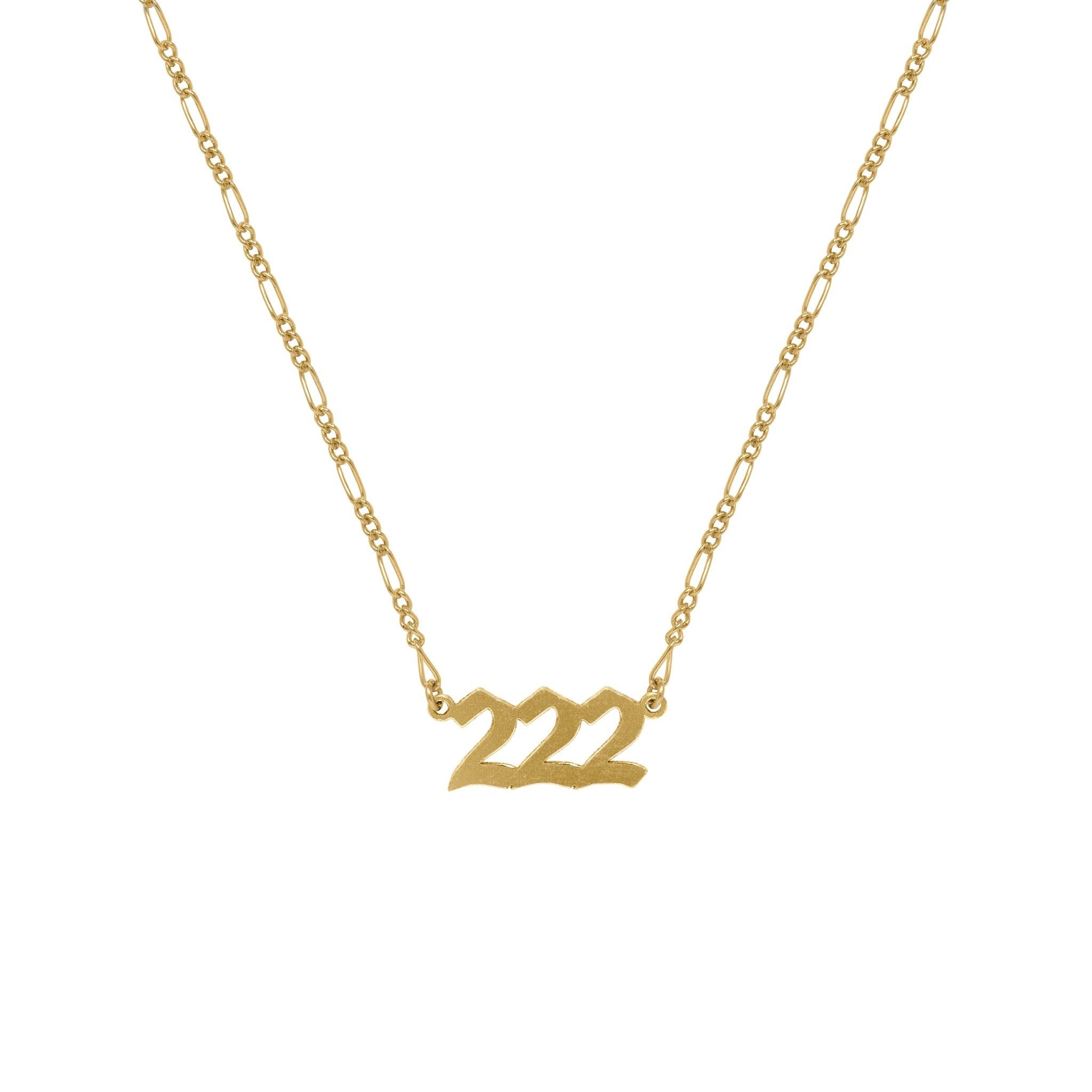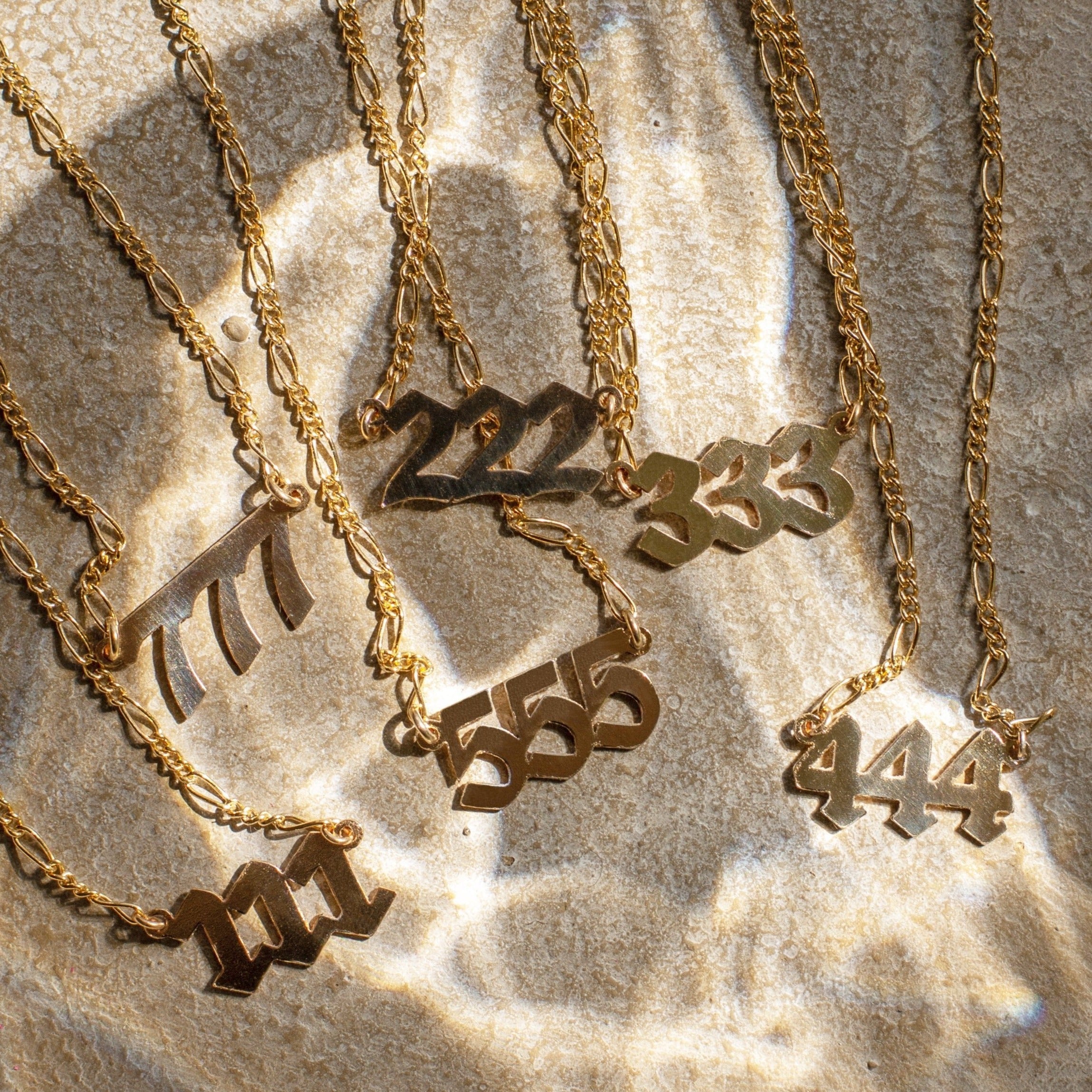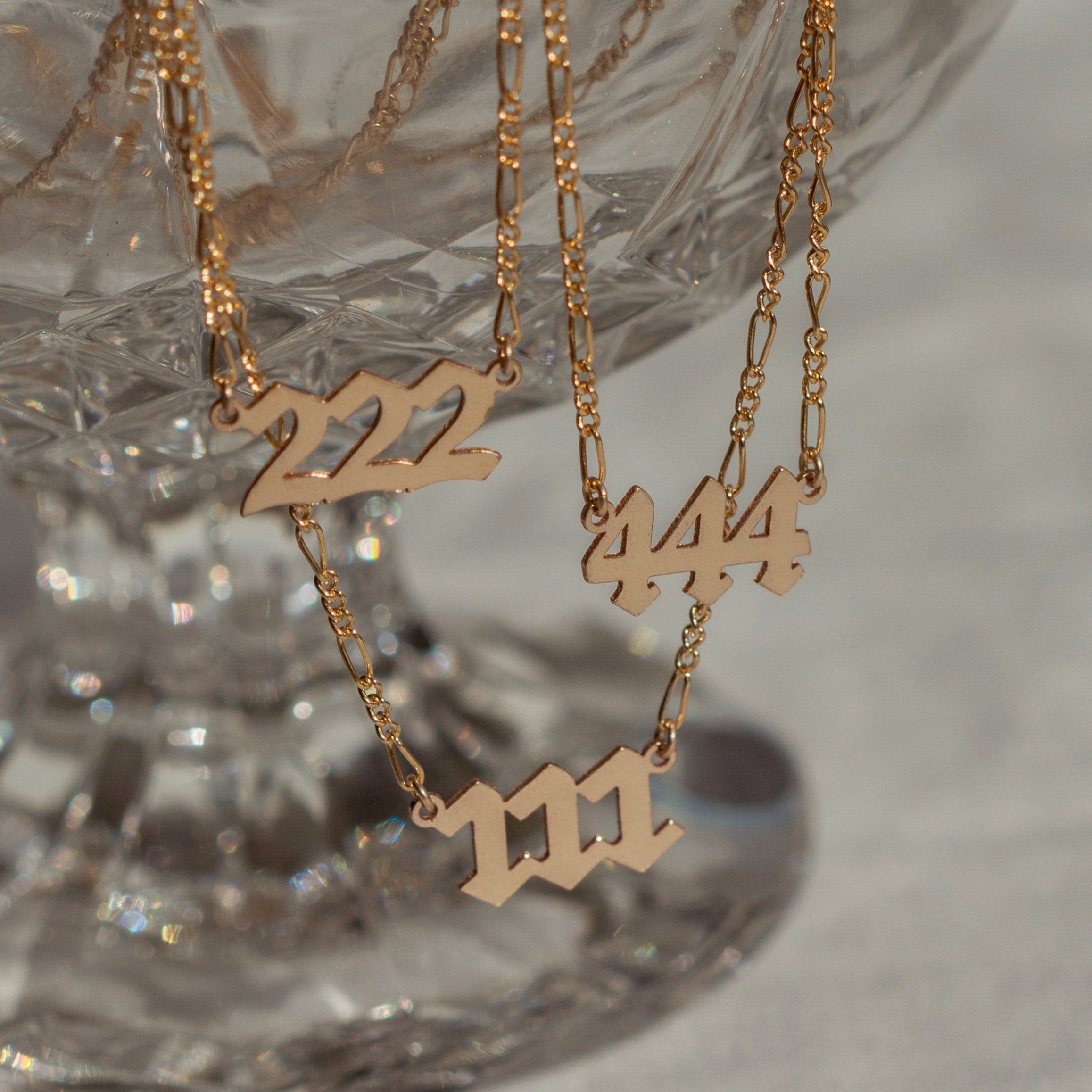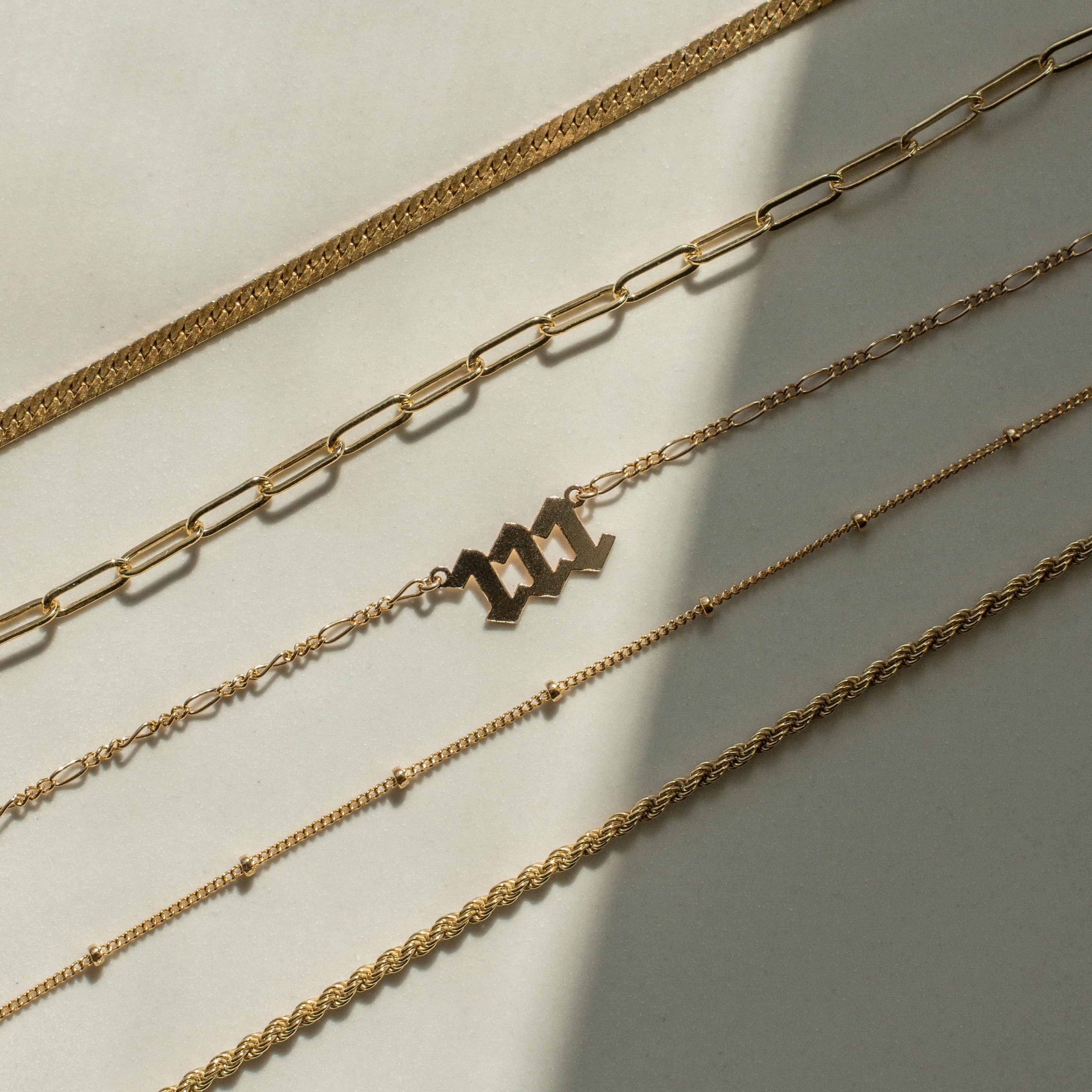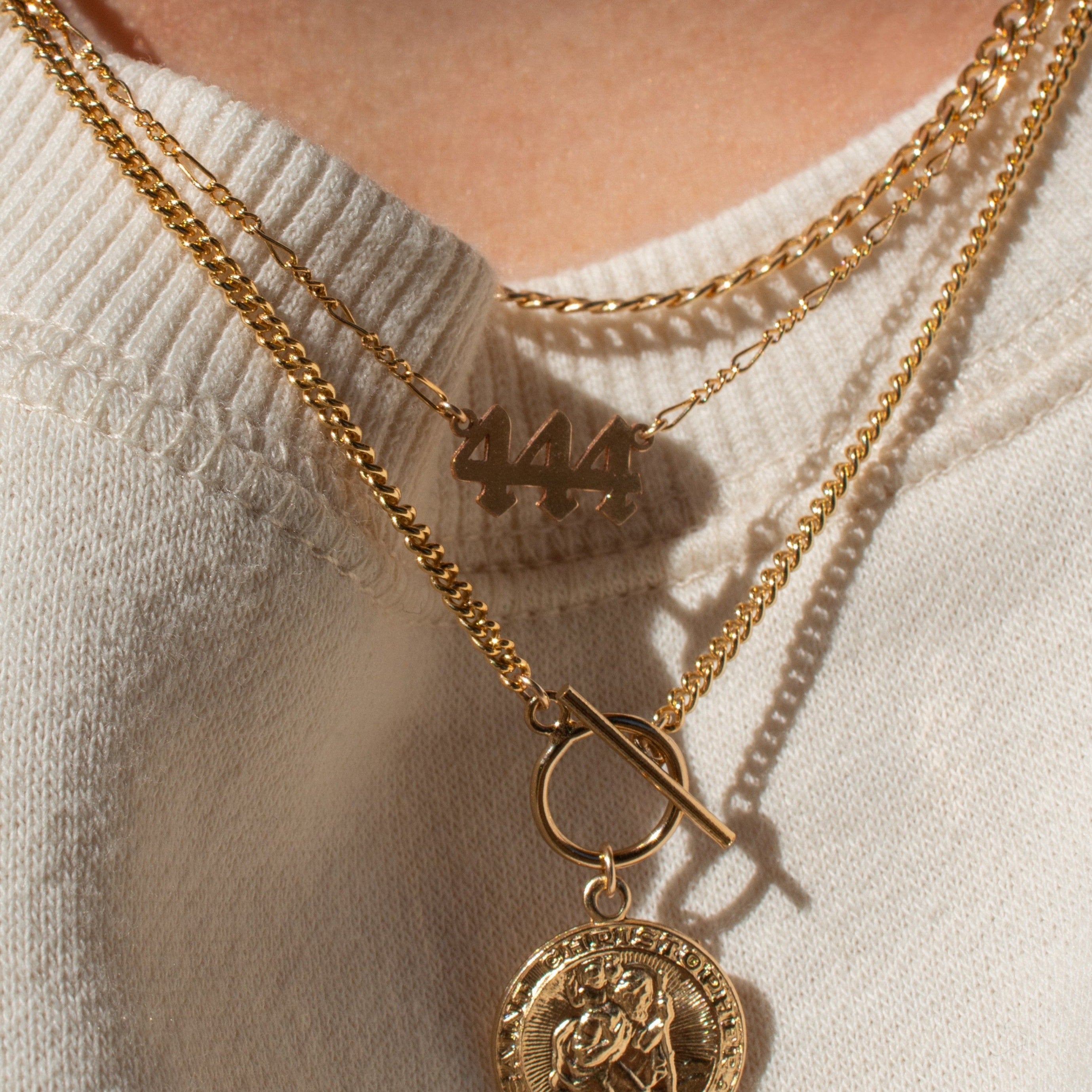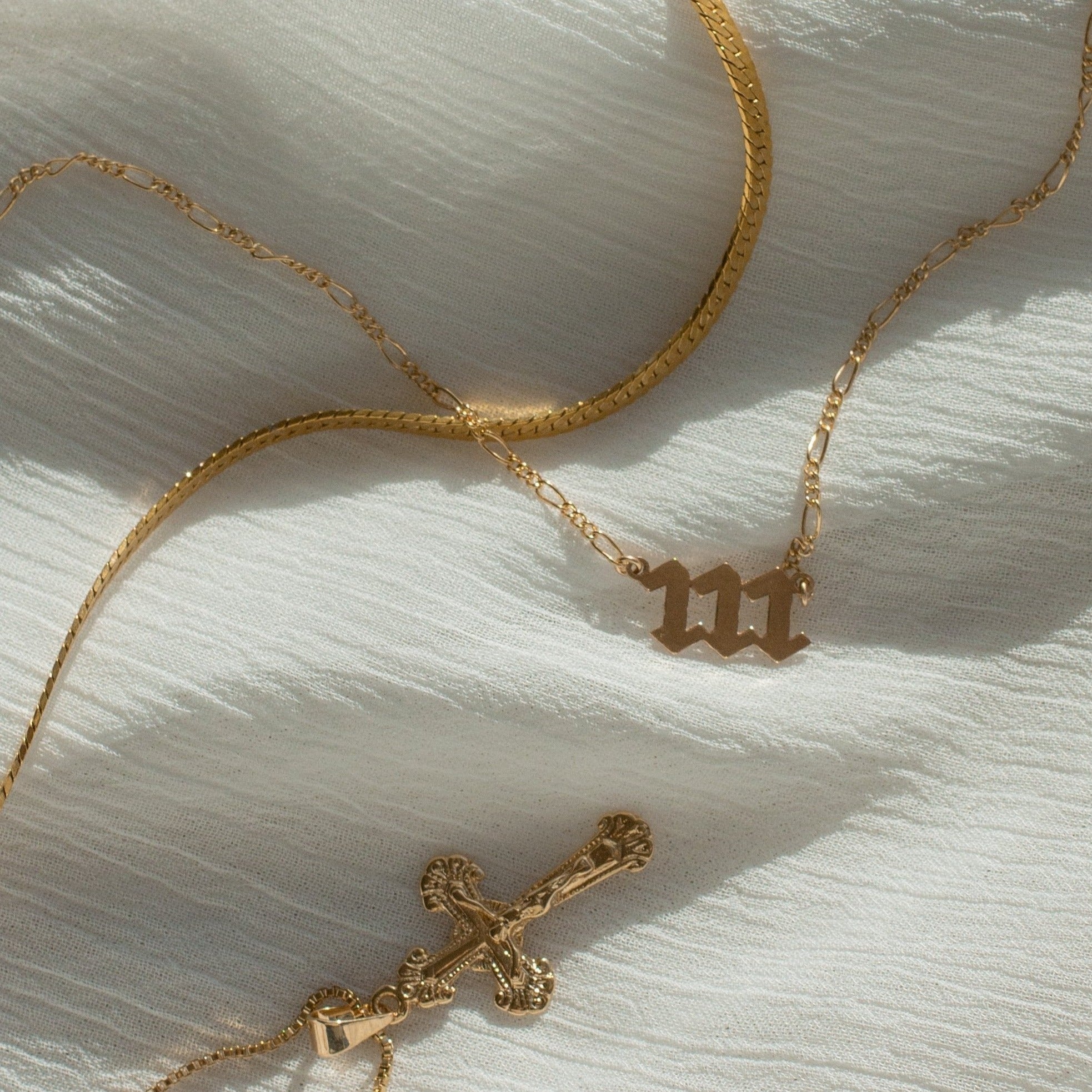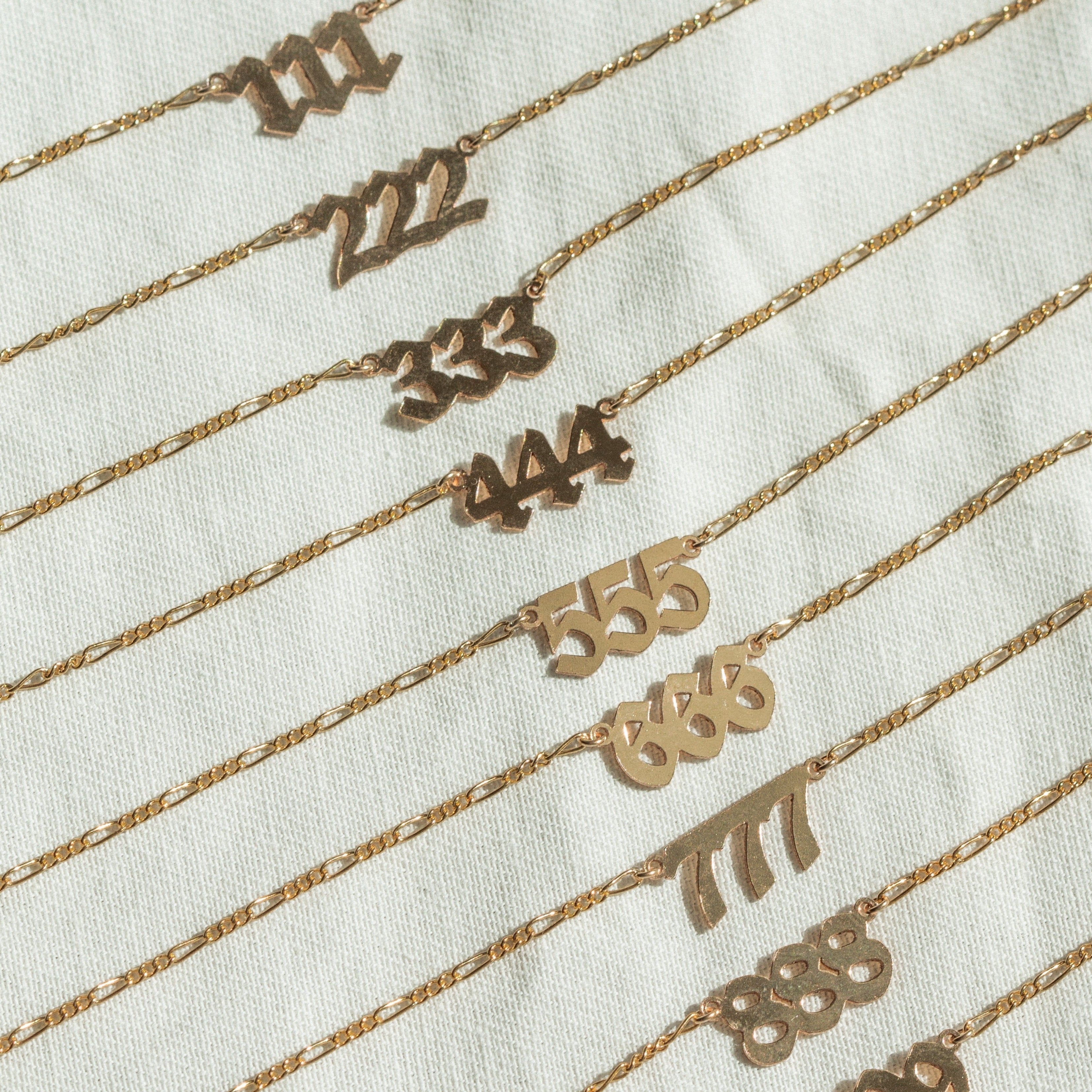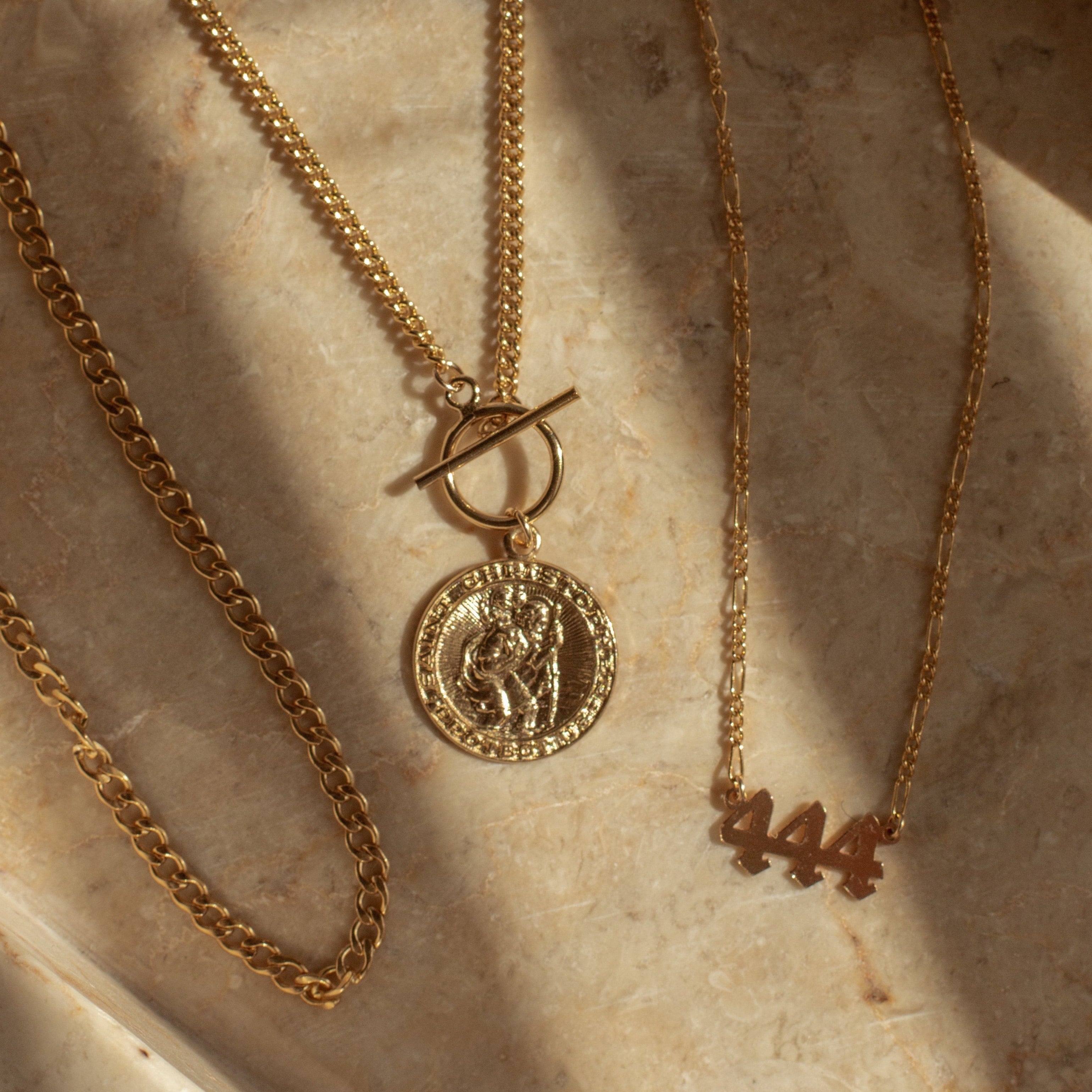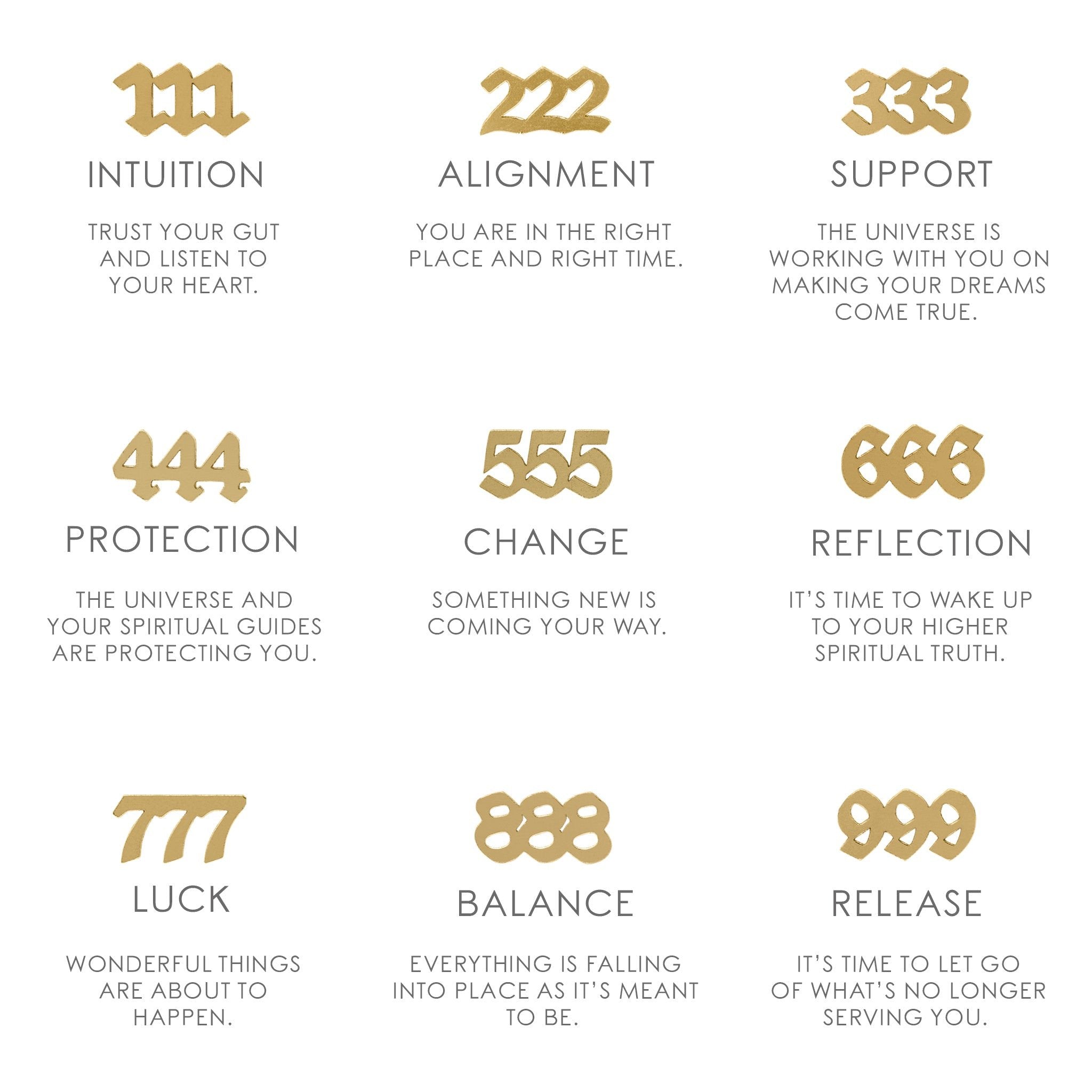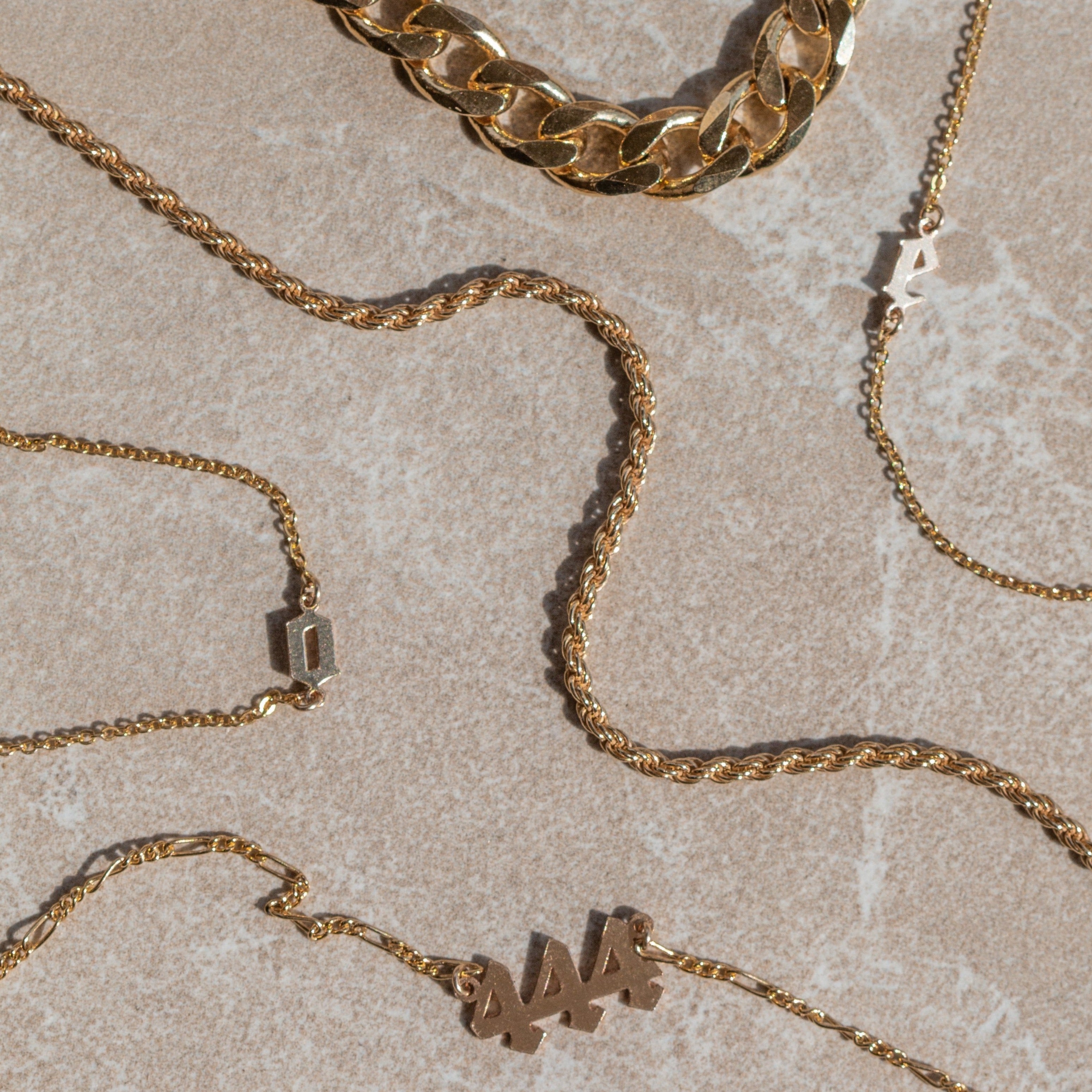 If you're seeing the same series of repeating numbers in different places, the universe is trying to send you an intentionally message! It's no coincidence if you always look at the clock at 11:11 or your coffee order is always $3.33.
This beautiful Angel number necklace is made from 14k gold filled or sterling silver for superior quality and style. The unique design of the Angel number means you can wear it with any outfit, adding a touch of subtle elegance. The necklace is durable, lightweight and long-lasting, with a luxurious gold finish that won't tarnish or fade. 

14k gold filled or sterling silver. 
Angel number meanings:
111 INTUITION
222 ALINGMENT 
333 SUPPORT
444 PROTECTION
555 CHANGE
666 REFLECT
777 LUCK
888 ABUNDANCE
999 RELEASE